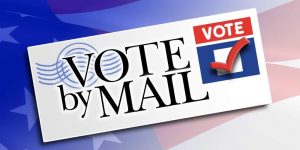 November is coming!  It is important that we all make a plan to vote for this historic upcoming election and for all those that follow.
Here's a Voters' Calendar for what has become, in reality, "Voting Season." This Voters' Calendar will stretch our civic attention span to make high-turnout elections a task that mere mortals can perform, not a superhuman feat that tests the endurance of even the most dedicated voters.
Protection of your voting rights and planning for #VirusFreeVotingILLINOIS starts three months out for each election.
First, we must change our language from "November Election," "Election Day," and "November 3rd" to "the fall election," and "the General Election." We must stop conditioning one another to think there is one day only to exercise our voting rights especially given the current environment and the ongoing pandemic.
AUGUST (JUNE AND JULY for our timeline) is Check Your Registration month
JUNE – SEPTEMBER is Request Your Mail Ballot month.  Official ballots can be mailed out to registered voters in Illinois starting on September 24, 2020.
OCTOBER is Vote Your Mail Ballot Month—or If You Want to Vote In Person, Keep it to Take With You Just in Case.
NOVEMBER is Last Chance Month: The Endgame. If you vote on Election Day, you know to expect a line. If you didn't get a mail ballot that you had requested, check your local rules to know what to expect in person.
TOOL TO HELP YOU DECIDE WHO TO VOTE FOR:  https://ballotpedia.org/Sample_Ballot_Lookup
https://www.commondreams.org/views/2020/06/17/2020-voters-calendar-general-election-starts-august?amp&__twitter_impression=true