Thank you to Indivisibles across the state who rallied and marched on Oct. 2 as part of the National day of action to Defend Abortion Access.  We know all politics and activism starts locally. Not sure where to go? Find your local Indivisible chapter here: 
https://indivisible.org/groups
Illinois must continue to be a safe haven for those from other states seeking safe, legal and accessible abortions for everyone seeking healthcare. But we also must fight hard to repeal the Parental Notification of Abortion act.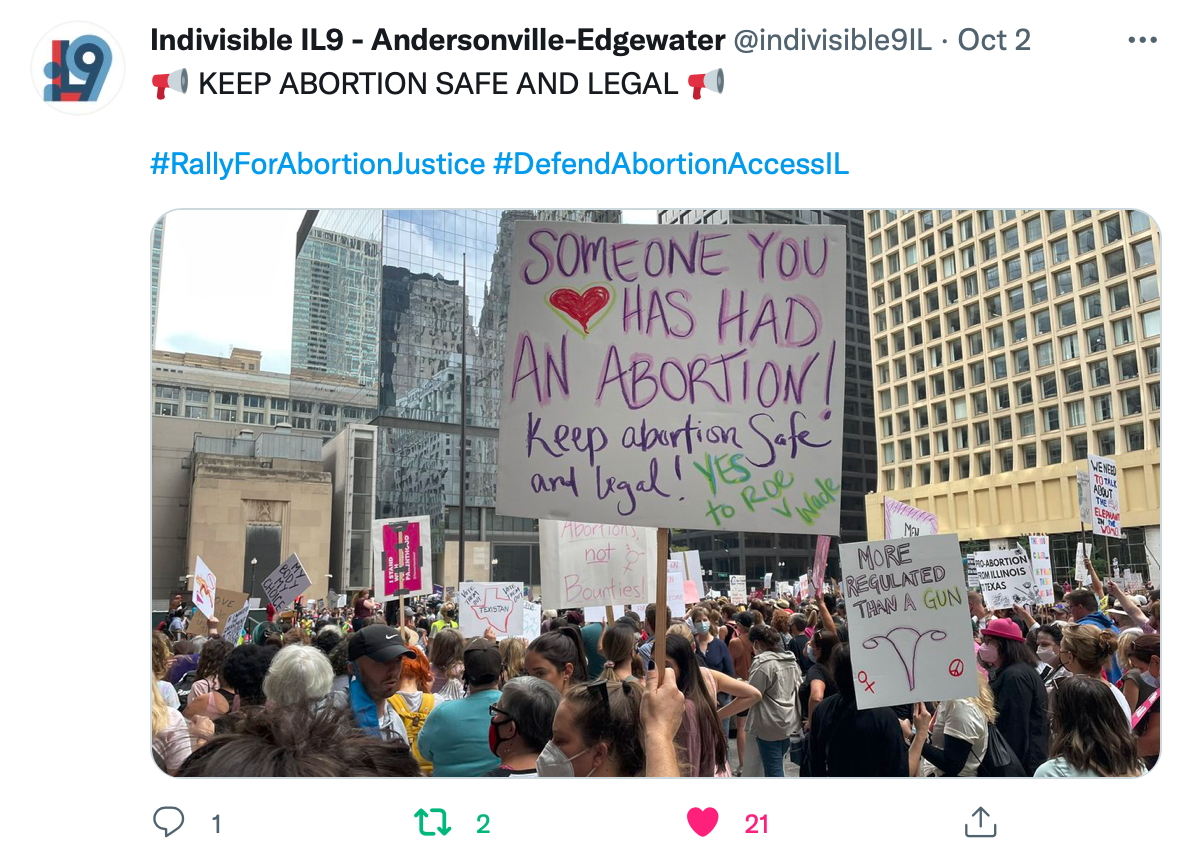 Indivisible Illinois in the News