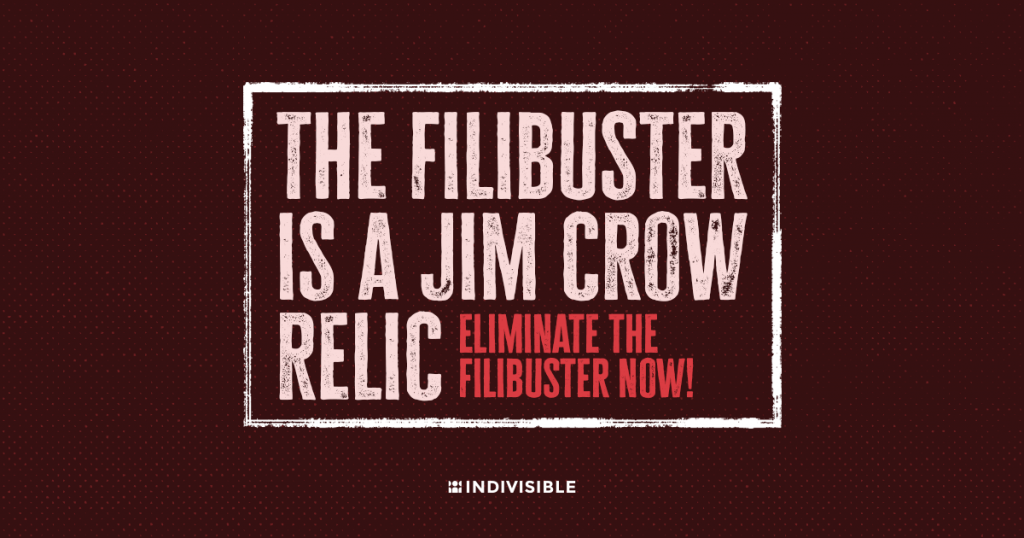 Voting rights are under attack across the country. Washington has the power to do something about it but refuses to take action. Democratic Senators all claim to support voter protection legislation but not all are willing to change the filibuster rules to allow passage. We know that the key to saving our Democracy is getting rid of a very undemocratic Senate rule.
During the July Senate recess, Indivisible DuPage and West Indivisible Suburban Engagement ran a Statewide Call Caravan. Constituents of Senators Duckworth and Durbin called the Senators to make it clear this stalemate is not acceptable. Over 100 people made calls from June 28th through July 9th.
As a follow-up to that action, we held a second Statewide Call Caravan to contact President Joe Biden demanding that he use his power to pass voter protection legislation even if it means ending or modifying the filibuster.  From July 27 – August 6 constituents across Illinois made 130 contacts with the White House.  We want our voices heard and expect our Senators  & President Biden are loud and clear in their support of voting protections and doing what it takes to get it passed.
###
Sandra Alexander, West Indivisible Suburban Engagement, wise.indivisible@gmail.com
Linda Kallas, Indivisible DuPage, kmmlinda@aol.com