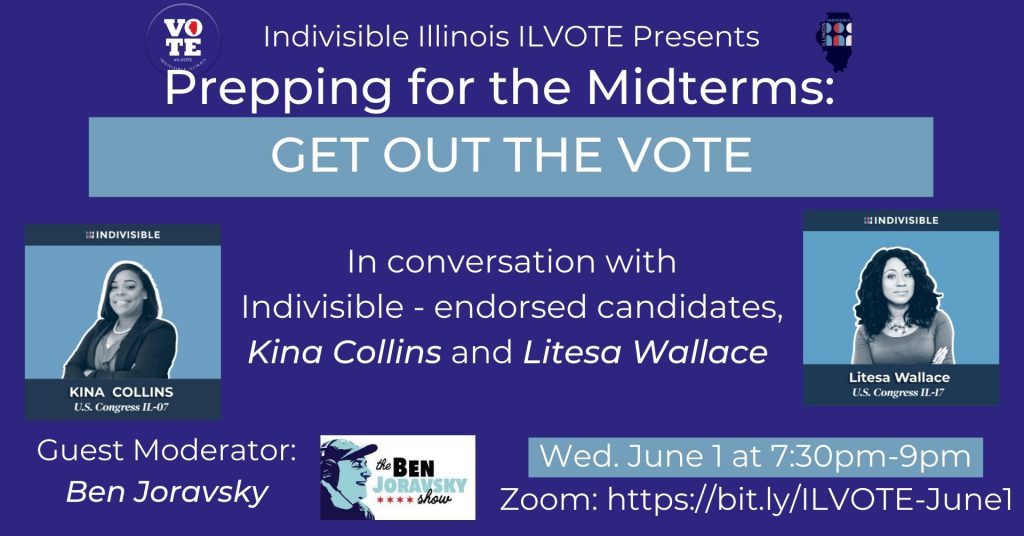 Early voting starts May 19 and election day is on June 28 in Illinois!
Join ILVOTE to prepare for the Midterms and get people out to vote.
Zoom: https://bit.ly/ILVOTE-June1
Wednesday June 1 at 7:30pm-9pm.
Hear from Indivisible endorsed candidates, Kina Collins for Congress in IL7 and Litesa Wallace for Congress in IL17.
Special guest moderator: Ben Joravsky of the Ben Joravsky Show
We will discuss issues that are primary concerns of voters such as abortion justice, environmental justice, gun violence prevention, and workers' rights/labor unions. Submit a question now: https://bit.ly/question-june1