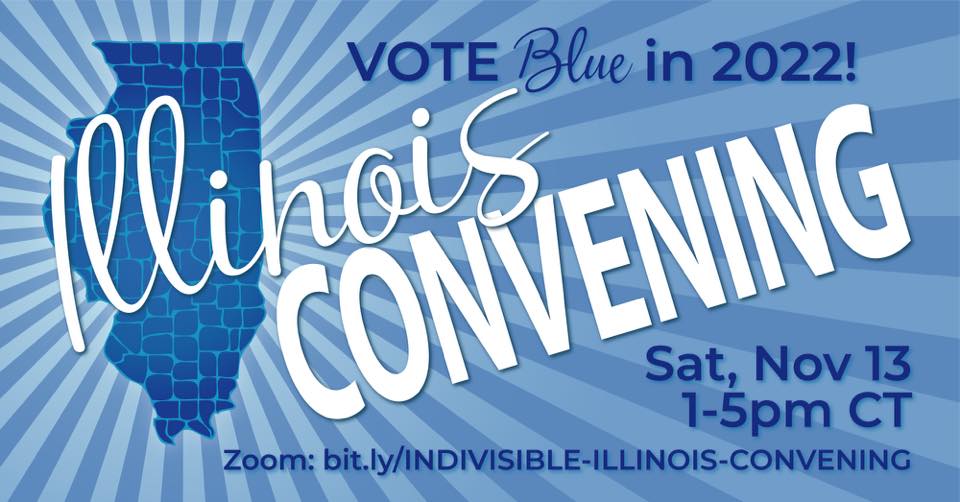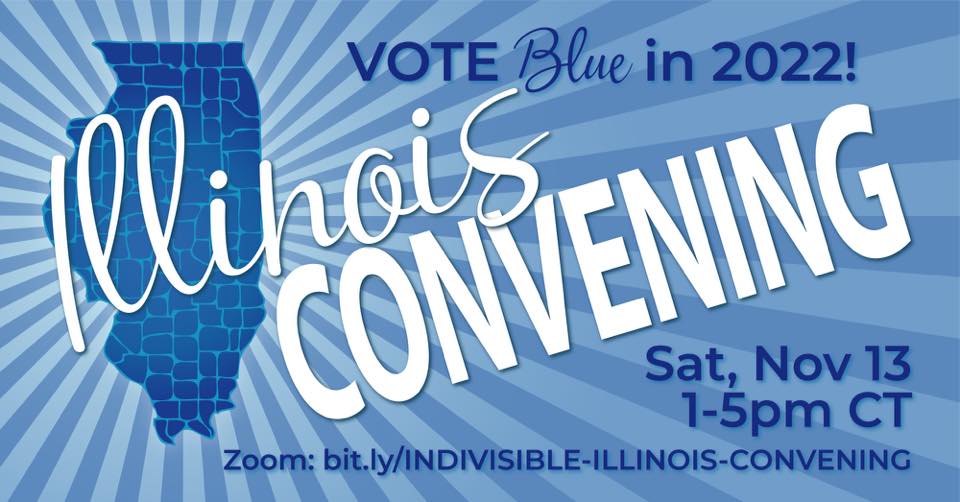 Join progressives from around the state and the midwest via Zoom to strategize and learn how to keep our elections Blue in 2022 at the Illinois Convening on Saturday, November 13, 2021.
AGENDA
1:00p CT
Welcome: Indivisible Illinois
We Are Indivisible: Ezra Levin
If we organize, we can change the world: Heather Booth
Keep it Blue in 2022: Justin Marcoviche-Garnett
1:55p CT
Words That WIN: Messaging Training
3:00p CT
Keynote: Rev. William Barber: Waking the Sleeping Giant — Poor People's Campaign
Roadmap to 2022 – Indivisible Illinois Strategy: Jonathon Rogoff
4:00p CT
BREAKOUT ROOMS:
Calling in Rural Progressives – we see you!
Hungry? Tired of seeing lies? Find satisfying truth sandwiches to share here
Voting matters: Share your own voting story
Defend our Voting Rights -Vote by Mail
Organizing is the antidote to despair. Join us!
What's Learned Here Leaves Here: Breakout Room Debriefs: Sarah Bingaman
"We All Do Better When We All Do Better" – Paul Wellstone
5:00 CT
Happy Hour: Etta Worthington
Join us at the Illinois Convening on Saturday, November 13 from 1-5pm CT!