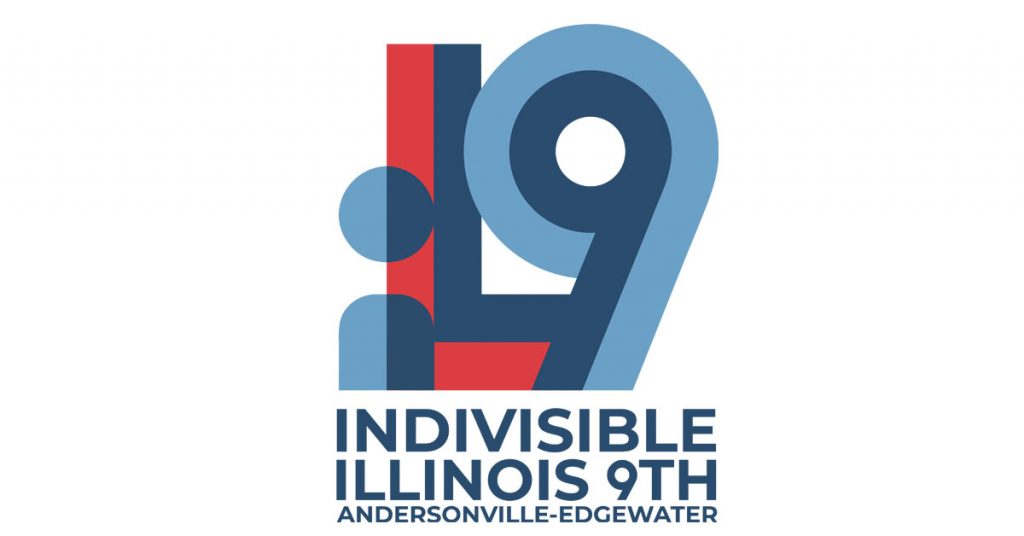 February 6, 2021
FOR IMMEDIATE RELEASE
Indivisible IL9 Andersonville-Edgewater Statement on the Appointment of  Mike Simmons to fill Illinois State Senate District 7 Vacancy
CHICAGO — Indivisible IL9 Andersonville-Edgewater, the grassroots group of leaders and activists that elect progressive leaders and realize bold progressive policies locally and federally, released the following statement regarding the appointment of Mike Simmons to fill the Illinois State Senate vacancy created by former Sen. Heather Steans: 
"For four decades, we haven't had a regular Illinois Senate election without an incumbent, because our Senators keep resigning mid-term. As it became clear that Sen. Steans would continue that tradition by resigning less than a week after her new term, we immediately saw an opportunity as a community to demand the change we deserve on the Northside of Chicago and across the state. For the last two weeks, our group and others held forums and educational meetings to shed light on this process, learn about the contenders, and to hold our committee members accountable. Thanks to the tireless work of Indivisible IL9 and community members, we are confident that backroom deals and the cycle of 'appoint-and-resign' will finally come to an end in our neighborhood.
We launched a Democracy Pledge that garnered signatures across the Chicagoland area, demanding that candidates seeking the appointment would resolve themselves to fixing a system that has disenfranchised communities and disproportionately hurt people of color for decades. We encouraged all candidates seeking the appointment to sign on to this pledge; some did not.
Indivisible IL9 congratulates Mike Simmons on his appointment. We recognize that he has signed on to a majority of the Democracy Pledge and declared his intention to reform the appointment process during his nomination today. However, we will continue to hold him to account on issues of transparency and democracy, push him to commit to sponsoring reform legislation, and work with him to ensure he delivers the change we need to make our democracy truly work for the people of this state. For the sake of our democracy, machine tactics must end.
We celebrate Rep. Cassidy's history of progressive accomplishments for her district and our community in the Illinois House of Representatives, and we look forward to continuing to work with her on the issues that matter to the residents of the Northside."
###
Indivisible IL9 Andersonville-Edgewater is a chapter of the national grassroots organization Indivisible. It comprises Chicagoland residents and allies who are pursuing a more diverse, equitable, and inclusive society by organizing in support of policies and candidates to achieve economic and social justice.
Contact:
Leni Manaa-Hoppenworth lhoppenworth@indivisibleil.com 773-216-2067