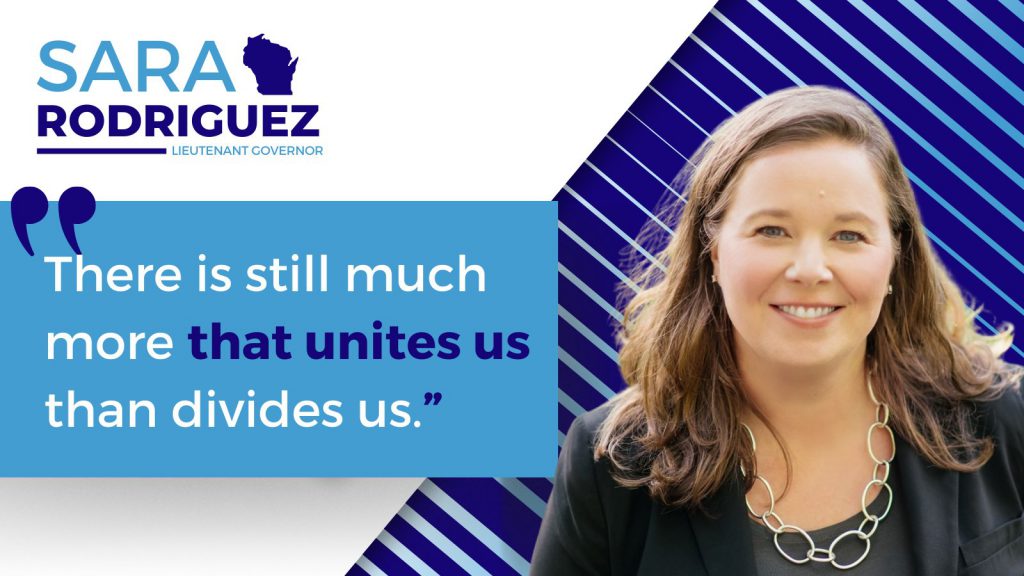 Sunday, May 15, 3:30-5:00 PM CDT
Indivisible

Wrigleyville

Monthly Meeting (Virtual Event)
Speaker: Sara Russell Rodriguez, current member of the Wisconsin Assembly and candidate for Lieutenant in the November mid-term elections.
The outcome of the 2022 mid-term elections rests on a few key states. Wisconsin is at the top of that list. Here's what's at stake in Wisconsin: an open U.S Senate Seat that could flip from Red to Blue; a Governor's Race where Gov. Evers has stood as the last line of defense to keep democracy alive despite the best efforts of the state GOP to strip him of authority; five key U.S. House Seats; and a state legislature that is a hair's breadth away from having a Republican super-majority.
Joe Biden won the state in 2022 with 0.63% of the vote. Tony Evers won the Governorship in 2018 by 1.1%.
It's fair to say that, in Wisconsin in 2022, every vote counts.
To win in November, Democrats must turn out voters not just in the blue strongholds of Milwaukee and Madison, but also persuade swing voters in other areas of the state. Sara Rodriguez, who is running for Lt Governor, has a proven track-record of reaching these voters.  In 2020, she flipped one of two State Assembly seats from Red to Blue.
Sara will share her perspective on how to persuade swing voters.  She will also provide a first-hand account of the situation on the ground in WI.
Join
Indivisible
Wrigleyville
in welcoming Sara on Sunday May 15
th
 from 3:30 to 5:00 PM CDT.  Nick Truog, the WisDems Political Director is also tentatively scheduled to participate.
Meeting ID: 851 0006 2525
Passcode: 082583