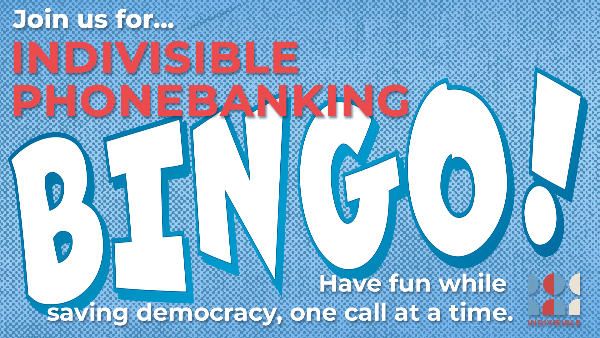 Indivisible Phonebanking to Key States
If you think phonebanking is terrible, imagine the next four years under this increasingly fascist regime. That's worse, right? So let's do this. Indivisible is hosting Phonebank Bingo for these final days into key states because these are the absolute best things we can do right now. All of our targets have been identified by National as crucial to winning a Democratic trifecta.
And yes, we play bingo during the phonebank! We also share updates about our call experiences in the chat, mark those conversations on our bingo card, and then give prizes to any winners! Cause it's more fun when we do it together.
All times are CT: