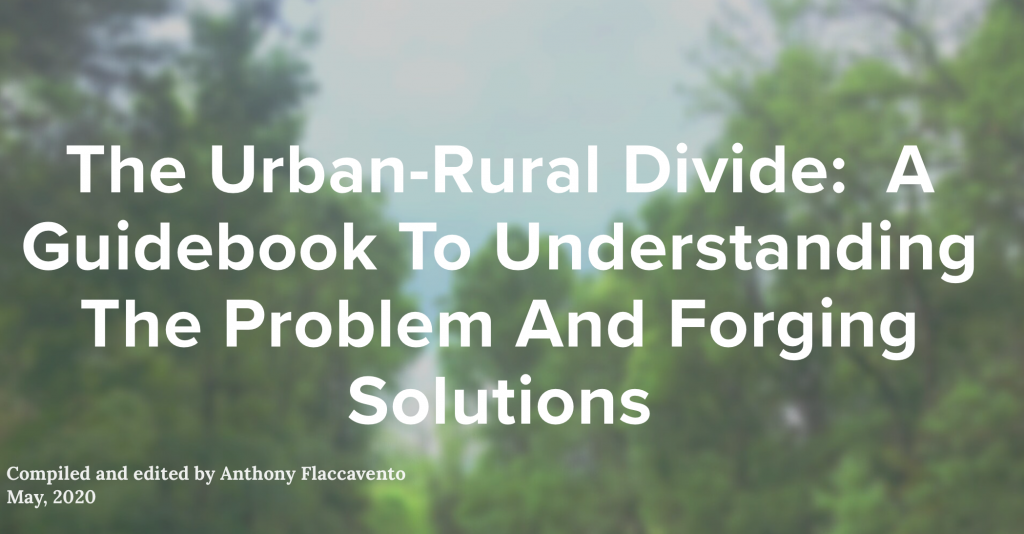 This week, Anthony Flaccavento, presented "The Urban-Rural Divide:  Understanding the Causes, Forging Solutions".   I think the unanimous take away was that it was an invaluable session.   Anthony's guidebook and gold mine of resources is readily available:  
 Urban-Rural Divide Guidebook by Anthony Flaccavento.
Here are just a few items from my notes:
1. The economy hasn't worked for the bottom 80% since the Reagan administration.  Democrats and Republicans are both to blame.
2.  Rural economies are dependent on just a few industries:  coal, textiles, timber, etc.  When they go overseas, few employment options remain for many.
3.  Resentment toward urban dwellers is common.  Many rural residents feel that they are being passed by.
4.  Strong distrust of government or regulations as a solution to the problems they face.  Even good regulations (coal mining) have not been enforced, so why have them?
5.  Anger against "elites" – city people, academics, intellectuals, celebrities, etc.
6.  Resentment toward those who make a living "behind a desk" as opposed to with their bodies.
7.  Trump supporters heard him say, "Hey, white guy, you are ok."   Democrats had not said that to rural people in decades.
8.  Suggestions to us:   think differently, act differently, talk differently.  Talk less, listen more.  Use real world examples.  Avoid jargon.  Be clear and not too wordy.  Say "neighbor", not "activist".
I think we all gasped when he explained that some distrust of the current COVID 19 vaccines can be related to the opioid epidemic.  After all, many people were told by their doctors, by scientists, by people they trusted that they no longer had to put up with pain and that opioids were not addictive.   That was a lie.  Now many of the same people say, "Take the vaccine.  It will be safe."   Who are people to believe?
Anthony's focus was largely economic.  As I see it now, our challenges are four pronged:   economic,  social issues (guns, abortion), media, and race/immigration.   Quite a task we have taken on!
Thanks to all.  We meet again on June 10 at 7:30.
Sarah Bingaman
rural@indivisibleil.com
Watch the meeting here: