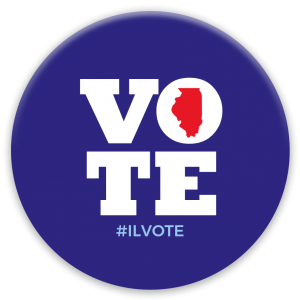 ILVOTE is a bonafide state civic organization dedicated to voter registration and engagement in Illinois.
ILVOTE hosts regular virtual meetings on voter engagement and election security. Voter registrars and those interested in election security are invited to listen, learn and share best practices on organizing and voter registration.
Contact ILVOTE@indivisibleil.com
Follow the Indivisible ILVOTE voter engagement Facebook group here.