Open to all to Attend: School Board Members, parents and interested folks.
This is a forum for School Board members across the state to share, strategize and collaborate. All SB Members, parents and non SB members are invited to attend and learn / contribute what is happening locally / across Illinois and Nationally.
There is an organized effort to spread disinformation, we need to understand who is sponsoring the disinformation, and how to stop it. This is hand-to-hand combat as these conservative activists try to promote racist policies, unseat duly elected representatives and disrupt our local school board meetings,
Learn what we can do to level the playing field! Register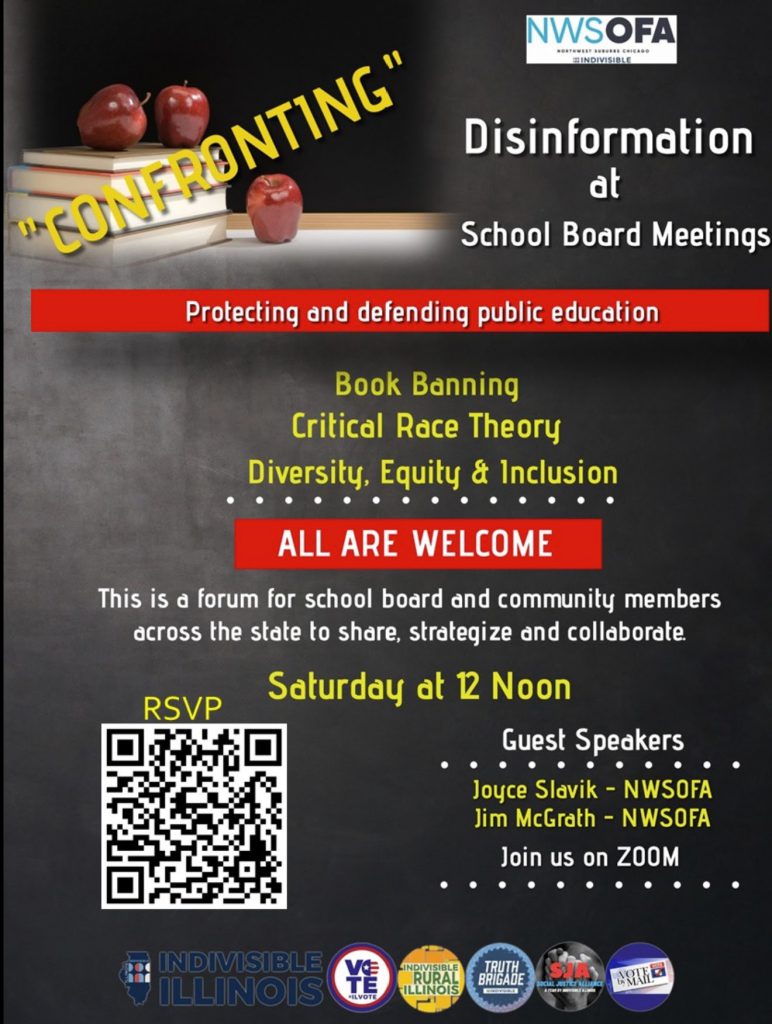 r Here.